To date, on September 18, in Romania, 110,217 cases of people infected with the new coronavirus (COVID – 19) have been confirmed. 88,235 patients were declared cured. Following the tests performed at national level, 25,254, compared to the last report, 1,527 new cases of people infected with SARS – CoV – 2 (COVID – 19) were registered, these being cases that had not previously had a positive test.

Until today, 4,360 people diagnosed with COVID-19 infection have died.
Between 17.09.2020 (10:00) – 18.09.2020 (10:00) they were registered 48 deaths (28 men and 20 women), of some patients infected with the new coronavirus, hospitalized in Arad, Bihor, Bistrița-Năsăud, Brăila, Brașov, Călărași, Caraș-Severin, Constanța, Dâmbovița, Dolj, Galați, Hunedoara, Ialomița, Iași, Maramureș, Mureș, Neamț, Olt, Prahova, Satu Mare, Sibiu, Suceava, Timiș, Ilfov and Bucharest.
Of these, 2 deaths were recorded in the age category 50-59 years, 17 deaths in the age category 60-69 years, 15 deaths in the age category 70-79 years and 14 deaths in the category over 80 years.
44 of the registered deaths are of some patients who presented comorbidities, 3 deceased patients did not present comorbidities, and for one deceased patient no comorbidities have been reported so far.
Read also:
Top 15 European countries with the highest rate of coronavirus infection
Read also:
How does coronavirus affect you, depending on the conditions you …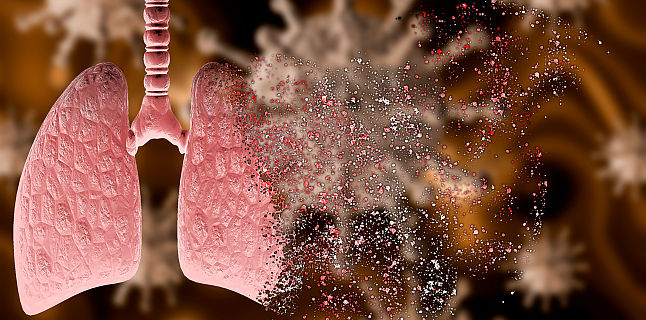 447 patients admitted to ATI
In the health units, the total number of people hospitalized with COVID-19 is 7,081. Of these, 447 are hospitalized at ATI.
To date, 2,185,923 tests have been processed at national level. Of these 25,254 were performed in the last 24 hours, 16,065 based on the case definition and medical protocol and 9,189 upon request.
In Romania, 11,684 people confirmed with the new coronavirus infection are in isolation at home, and 5,962 people are in institutional isolation. Also, 38,999 people are in quarantine at home, and 8 people are in institutionalized quarantine.
In the last 24 hours, they were recorded 1,087 calls to the unique emergency number 112 and 578 to the TELVERDE line (0800 800 358), open especially for informing citizens.
Read also:
Coronavirus September 18 | What is the situation of the cases by counties
As a result of the violation of the provisions of Law no. 55 of 15.05.2020 on some measures to prevent and combat the effects of the COVID-19 pandemic, the police and gendarmes applied, in the last 24 hours 519 sanctions, amounting to 152,800 lei.
Also, through the competent structures of the Police, it was found, yesterday, 4 crimes to thwart disease control, deed provided and punished by art. 352 Penal Code.
Photo source: Polina / Pexels
---
You may also be interested in: