With the detection of 10 thousand 633 more viruses in the country, the total number of cases increased to 134 thousand 687. In addition, 58 people died due to Corona Virus, and the total loss of life increased to 1280.
STUNNING REPORT FROM RUSSIA: 45 PERCENT OF THE PUBLIC SITTING AT HOME IN CARTANTINE RELEASED DRINKING
A striking report from Russia, which has detected 9 thousand 623 new cases in the last 24 hours in the coronavirus outbreak affecting the world, has been published. started to live healthy. While 45 percent of the Russian people, whose shopping habits have changed, stopped drinking, 38 percent stated that they did not eat sweet foods. 35 percent of the Russians who participated in the research stated that they did not eat sausage which is an industrial meat product.
DRINKING SALES DECREASED 41 percent
67 percent of consumers who declared that they live healthy declared that food shopping costs decreased with the start of quarantine and people over 55 years old. According to another survey published by a newspaper broadcasting in Russia, vodka sales in the country were reported to have decreased by 41 percent.
9 thousand 623 cases in one day in Russia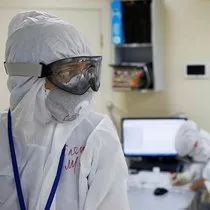 Russia's new base of the epidemic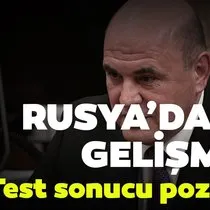 Last Minute: Russian Prime Minister Mikhail Mishustin announced that the Coronavirus test was positive.